KITCHEN & BATHROOM CABINETS
Do you love your cabinets? If not, we're here to fix that. Whether your cabinet refacing los angeles goal is resurfacing your existing cabinets or a complete refinish in a different color, we have the service for you. We do more kitchen and bathroom cabinets than anything, so we have it down to a system and can often finish a kitchen or bathroom in 1 to 3 days.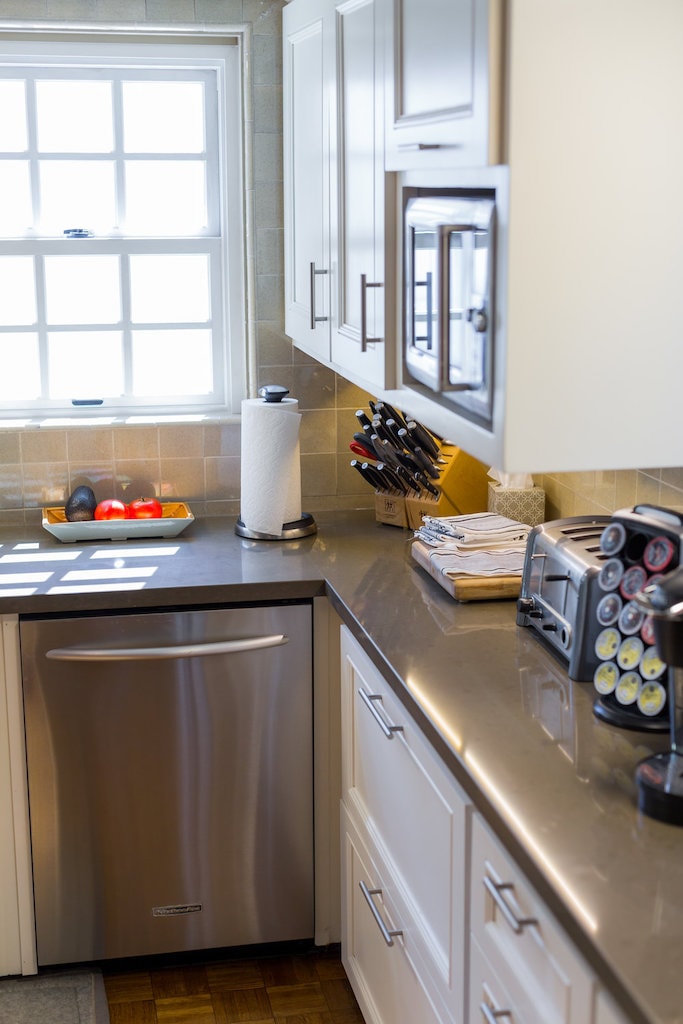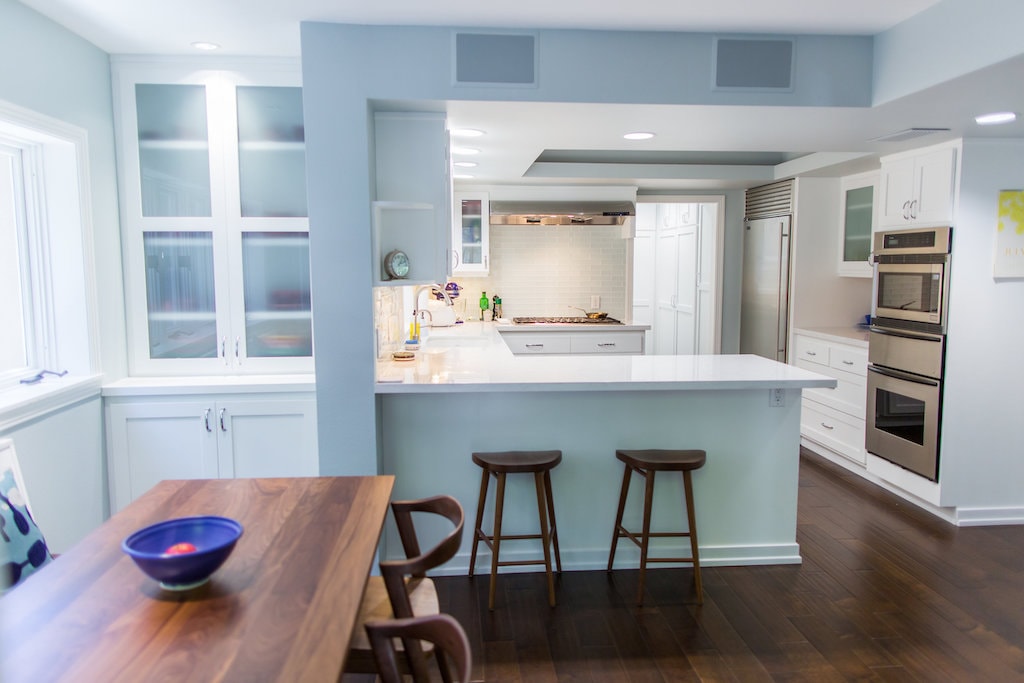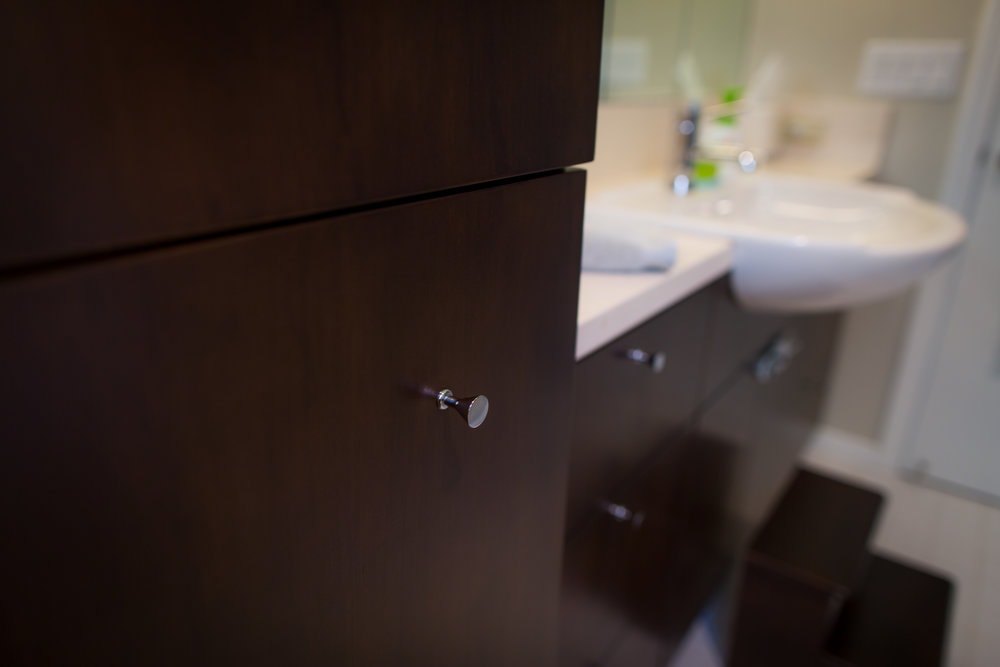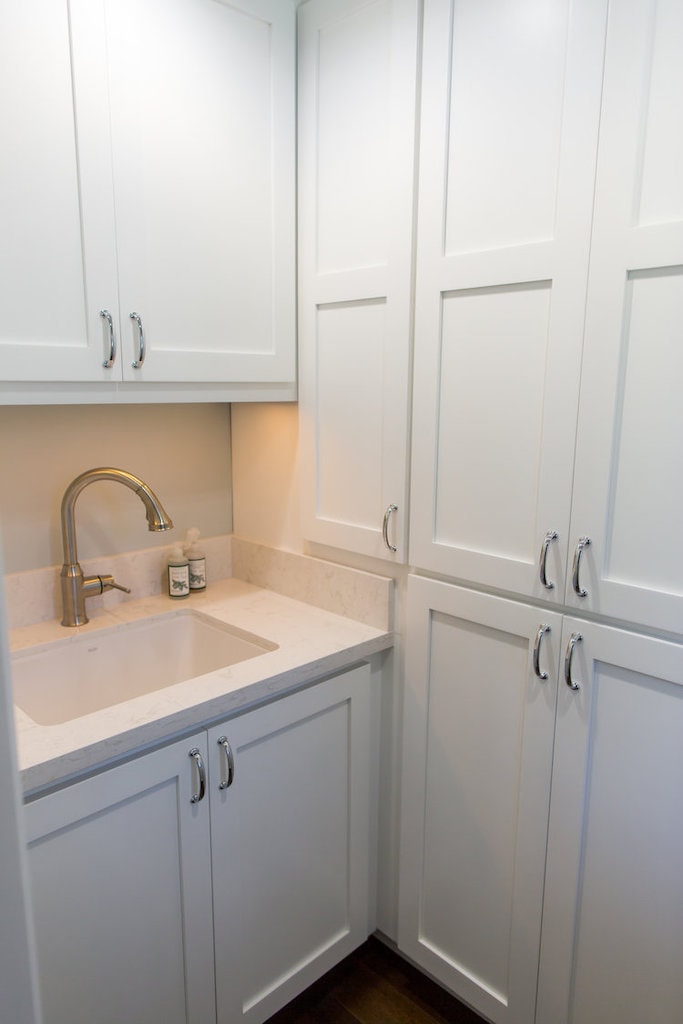 Residential refinishing is more than just a project. It is a relationship we take seriously.
Resurfacing
White is "in" – and for good reason! Our current favorite is General Finishes Milk Paint in 'Snow White' which we top off with General Finishes 'Clear Poly' for a lovely, 'factory finish' look and feel. We love a good color splash too – browse General Finishes' full color line here.
Refinishing:
For a straight 'refinish,' we generally remove all doors and drawers; mask, clean, and degrease all surfaces; repair all doors and frames; then repair, seal, lightly sand, and finish the wood with many coats of an excellent, high quality clear coat (e.g. – General Finishes 'Clear Poly' or General Finishes 'Conversion Varnish').
For our clients whose cabinets just don't fit in with their recently updated floors or countertops, we can easily transform good quality cabinets with an appropriate color using the same scope of work as a straight refinish and applying General Finishes stain. For our cabinet refacing Los Angeles clients that have quality cabinet frames but would simply like a new doors, we'll explore many options including crown moulding, color, and door style to give you exactly what you are looking for.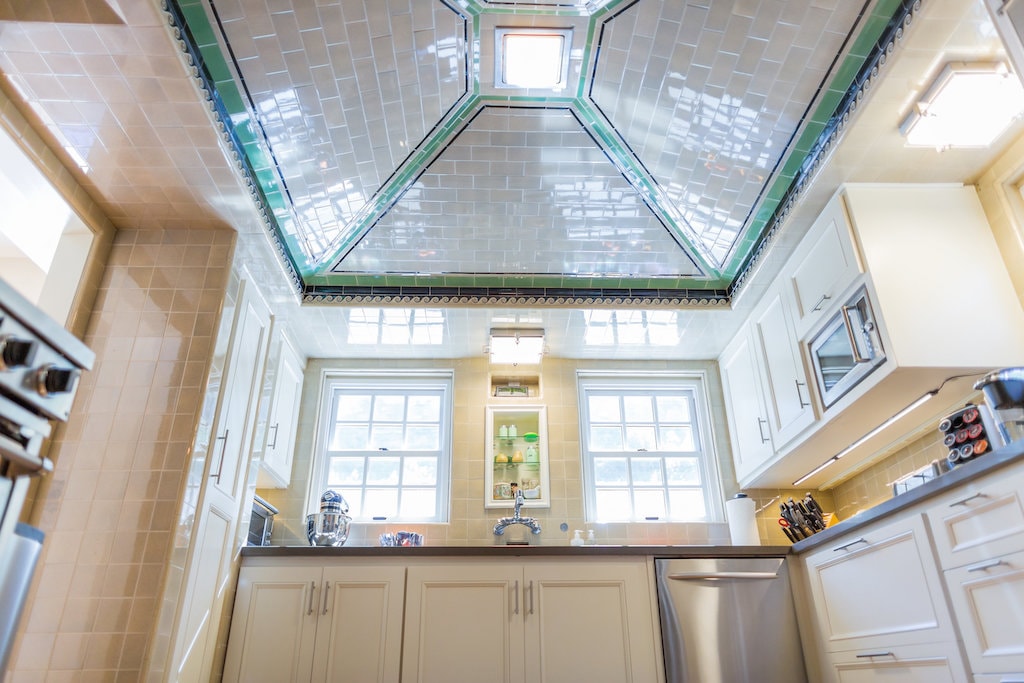 We use only the best materials, making sure that they are as non-toxic as possible (low or no V.O.C.) and that your investment lasts. Working almost exclusively with General Finishes products, we go the extra step by applying nearly all of our finishes horizontally when possible. We spray with 4-stage turbine HVLP sprayers (similar to sprayers used for car painting) to best atomize our finishes for a smooth feel and optimum color distribution and dry on horizontal drying racks. Feel free to browse the General Finishes color options online; note that colors are affected by the species of wood they are applied to AND can be diluted down to the exact tone the customer is looking for. From the products we use to the product we deliver, you can be sure our quality stands above the rest.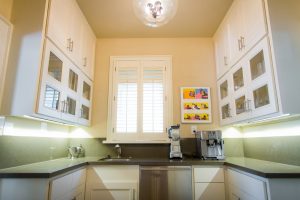 Highlight is waking up. And they are waking up to the fact that you don't have to...
read more
It's time you loved your cabinets again! Call us now for your free, in-home consultation.